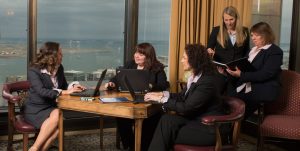 Summit Consulting leverages extensive transformative project management experience and a passion for results to provide our clients with the tools to manage and execute complex, cross-functional projects.
Strategic project management is more than developing and maintaining detailed project plans. We partner with all levels of your organization, helping your team to plan and execute complex projects from start to finish. Our skilled project managers bring years of consulting experience that enable us to partner with you to develop strong cross-functional project teams, proactively identify and mitigate risks, and keep projects on schedule and on budget.
With the project goals and intended business results fully in mind, we design and implement a plan that ensures those results are realized. We build a comprehensive project strategy that engages team members at the right levels of the organization to advise, support, and execute against project goals. Through the development of detailed project management plans, including the tools and governance processes to get you there, you will meet and exceed the goals of your project.
Our team also has extensive Change Management experience to support the people side of change. Complex projects may impact one or more of the following people, processes, technology, and organization structure; our Change Management services can help you prepare your people to adapt to the changes that result from project implementations.